Easier Mobile Learning
Bite-sized, easy-to-deploy study tools that your team will actually use
See Pricing
How Companies Use Brainscape
Create Custom Flashcards
Brainscape supports text, images, sounds, videos, and any other media that works well in a bite-sized study format.
Track L&D ROI
Employees can study in our web and mobile app, and you can see detailed activity data. Users can also search for specific flashcards as a quick mobile reference tool.
Increase Training ROI: Save Time AND Money
Brainscape is based on over 3 decades of cognitive science research into how students can learn more in less time. Our "Confidence-Based Repetition" study system can DOUBLE your employees' learning speed while guaranteeing that they retain the information for longer.
Confidence-Based Repetition works by personalizing the TIMING of each flashcard repetition, using the learner's confidence level in each individual concept. All the employee has to do is rate how well they know each concept, on a scale of 1-5, and Brainscape determines the right time to show the flashcard again.
See how it works:
Mobile Flashcards Are Perfect For:
Salesperson Q&A practice
Pharmaceutical drug facts
Product specifications
Prep for important hearings or debates
Operating protocols
Company history
Executive or Client faces & names
Industry jargon
Foreign language concepts
Professional certifications
Police training for specific scenarios
Complicated equipment parts
Restaurant server & bartender training
And much more!
More Effective Sales Training
According to extensive research, most sales employees find that their training is inadequate. No matter how fancy the live workshops, PPTs, or online simulations are, people simply forget much of the content by the time they are pitching the potential client.
Chopping up your sales training content into Brainscape flashcards allows salespeople to easily study on their smartphone and review content at their pace.
Whether your employees need to learn product features, industry jargon, competitive intelligence, key selling points, or simply client faces & names, they can study during small breaks throughout their day, while tracking their learning metrics using the latest in cognitive science techniques.
Brainscape's convenient Search feature also allows users to quickly look up key facts as a reference tool before an important client meeting or pitch.
Better Employee Onboarding
New staff members are often overwhelmed by the huge amount of new information they are expected to learn during their first weeks on the job. Managers typically send new hires to long classes and dump multiple PPTs and PDFs on them, and they are surprised when most of the information is forgotten just a few weeks later.
Brainscape's adaptive flashcard platform presents a much better new employee training strategy. Training leaders can easily transform onboarding materials into convenient web and mobile flashcards that new hires can study in short bursts, in between all their other onboarding activities.
Even better, Brainscape's Confidence-Based Repetition study system will repeat concepts in exactly the pattern that users need to see them. Your employees can thus easily continue using Brainscape to solidify their knowledge many weeks or months after their initial hire!
Product Training that Sticks
In many industries, employees need to know many hundreds or thousands of detailed product specs in order to effectively do their jobs. Brainscape can help prepare your team 5x more effectively for your next product launch.
Our online authoring interface allows product managers to easily create crisp, concise flashcards -- even with images or sounds -- and then quickly deploy the adaptive study materials among all relevant employees.
You can seamlessly track each user's engagement and even open up the platform for collaborative editing to ensure that your training resources are constantly kept up to date in real time.
Restaurant Server & Bartender Training
Ditch those training binders! It's painful for your new waiters to learn menu items & company practices by simply flipping through static pages that they are somehow expected to magically memorize.
Brainscape makes it easy to create online flashcards that your servers, chefs, and bartenders can study much more effectively in our iPhone or Android app. Our study system uses the latest in cognitive science techniques to ensure that your employees learn information faster and retain it for longer.
Even better, you can quickly add flashcards for new menu items that get updated in the mobile app in real time, so you'll never have to re-print hundreds of new training binders ever again!
Benefits of Brainscape Pro
Easy Powerful Authoring

Create engaging multimedia flashcards for critical bite-sized training concepts

Instructor Collaboration

Allow multiple instructional designers to easily collaborate during flashcard creation

Secure Web Mobile Access

Ensure privacy and security for proprietary training content

Effective Studying

Provide employees with adaptive study experiences, plus tools like bookmarks smart search

Convenient Mobile Reference

Use Brainscape "in the field", to reference key facts and concepts on demand
Employee Usage Tracking

Monitor usage and learning progress across for large groups of employees

Custom LMS Integration

Integrate with various systems using single sign-on and other custom hookups

Custom Content Branding

Easily create user accounts and specify various levels of access control

Seamless Account Management

Easily flip through cards, search for specific cards, or view whole decks in "print preview"

Bulk Content Import / Export

Import CSV files for rapid content creation; export CSVs to repurpose content elsewhere
What Companies Are Saying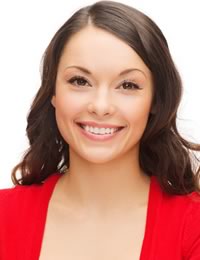 ...our sales reps appreciate our Brainscape mobile flashcards, for both faster learning and as a reference tool out in the field.
Andrea W., Pharmaceutical Sales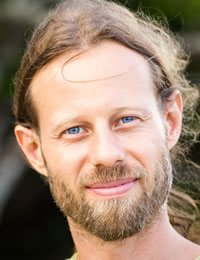 ...much more effective than the old PDFs and PPTs we used to use for training!
Walter M., Learning Manager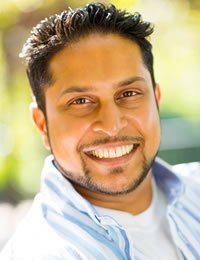 The science behind product redacted is complex. Training with Brainscape is providing faster learning stronger retention for our difficult concepts.
Kumar V., VP, Sales Training Development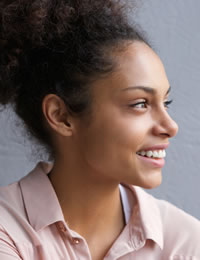 Several employees were using Brainscape on their own; but our company license scaled it securely for the whole staff (while making our lawyers much happier!)
Shanti R., Instructional Designer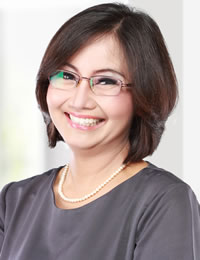 Definitely the best way to help onboard new employees more efficiently.
Young B., Learning Development UX Manager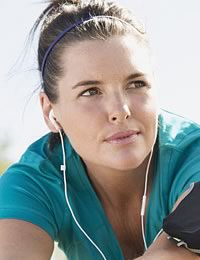 I started using Brainscape myself to study Spanish, but my boss now thinks I'm brilliant for implementing it in our sales training practices.
Carol L., Director, Talent Development